Construction Loan
Health Advantage Credit Union can help you finance the construction of your new home.
Two Time Closing:
1. Construction Mortgage
90% project cost financing
Term: up to 12 months
Rate: Prime + 1.25% (locked in at time of application)
Interest only payments made to HACU
2. End Mortgage
Permanent Fixed Rate Mortgage
Questions? Contact Amy or visit our State St location.
---
Let's Connect!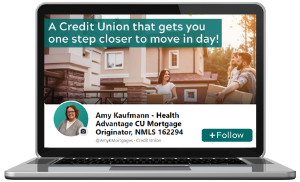 Go to main navigation