Mortgage Loans - We can help you get there!
---
No matter where you are in the home buying process, we can help you get there!
10, 15, 20 & 30 Year Fixed Rate Mortgage Loans
97% LTV Mortgage Loans
USDA Rural Development (RD) Loans (100% Financing)
New Purchase Mortgage Loan
Mortgage Refinancing
Local, Experienced, & Friendly Service
APPLY FOR A MORTGAGE Current Mortgage Rates
---
Compare monthly payments, get pre-approved, and get all the answers you need:
---
Let's Connect!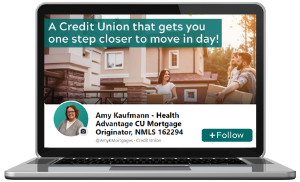 Questions? Contact Amy by text 989.399.9661, call 989.921.1420, or visit our State St location
Go to main navigation